Coalhurst Graduation 2019 Celebration
The Coalhurst High School graduating class of 2019 will be celebrating their graduation as a one day event to be held on Saturday, June 1, 2019. 
The convocation will be held at Coalhurst High School in the gymnasium. The banquet will be held in the Grand Ballroom at the Sandman Signature Lethbridge Lodge. Times are yet to be determined, but will be posted as soon as they are confirmed.
If you have any questions, please feel free to contact Melissa Moffat by email at melissa.moffat@pallisersd.ab.ca, Aaron Moffat by email at aaron.moffat@pallisersd.ab.ca, or phone the school at 403-381-4812.
Grad and School Fees Deadline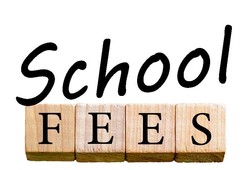 In order for students to be eligible to attend this year's graduation banquet celebration, ALL school fees, including the $125 graduation fee, must be paid to the office no later than May 1, 2019. This includes any back fees owing from grades 7-11.
If you have any questions or concerns, please speak with Rosie in the office.
Jostens Grad Jewelry
The Jostens graduation jewelry representative will be at CHS over the lunch hour on March 12. Please visit their website here for more information.