Back to all posts
Posted on
CHS Athletic Apparel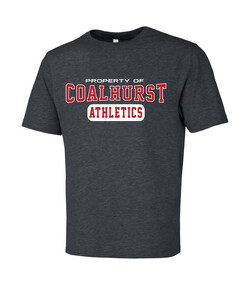 To celebrate the (modest) return of extracurricular athletics to Coalhurst High School, we have had some t-shirts, sweatshirts and hoodies made up to promote our school's athletic programs. In some way or another you have all been a part of Athletics at CHS; whether it be as a fan, a volunteer, an athlete, or even a coach. These clothing options are for everyone. 

Here is the link for our Athletic Clothing Shop. All clothing items have "Property of Coalhurst Athletics" displayed on the front, with a red trojan head printed on the back of the shirt. You have the choice to modify your purchase by choosing the color of the shirt, location of the trojan head, and adding a name on the sleeve. All purchases can be made on the website and delivered to your home or to our school - free of charge.
https://www.customclothingstore.ca/online-store/CHS-c87648486
Any questions or concerns can be directed to Mr. Horne.